About Rutherford Platt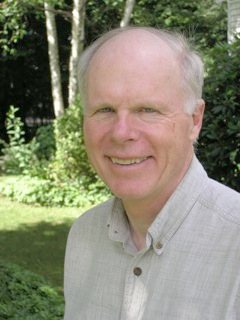 Urban Writer and Public Speaker
Professor of Geography Emeritus, University of Massachusetts Amherst
Northampton, MA
Summary Bio
RUTHERFORD H. PLATT is a geographer and lawyer who specializes in public policy concerning cities, natural disasters, water resources, and environmental quality. His concept of "Humane Urbanism" has been the focus of several of his books, articles, and more than a dozen symposia he has organized in various cities. The latter have included four regional Humane Metropolis Workshops with the Lincoln Institute of Land Policy and four public panels on the New York City Waterfront in association with the CUNY Institute of Sustainable Cities. The University of Massachusetts Press has published three books on "Humane Urbanism" edited or written by Dr. Platt, most recently: Reclaiming American Cities: The Struggle for People, Place, and Nature Since 1900 (2014).
Dr. Platt's major textbook on urban policy and law is Land Use and Society: Geography, Law, and Public Policy, Third Edition, Island Press (2014). His widely-cited critique of federal disaster policy, Disasters and Democracy: The Politics of Extreme Natural Events, was also published by Island Press (1999).
Dr. Platt has served on various National Research Council panels including its Water Science and Technology Board. In 2002, he was honored as a Lifetime National Associate of The National Academies. He has been a frequent public speaker including several keynote addresses. He is a member of the Illinois Bar and the Cosmos Club of Washington, DC.
In November, 2017, Dr. Platt organized a public forum in Northampton, MA: REDISCOVERING JANE ADDAMS IN A TIME OF CRISIS. The program and video recordings of each session are posted at: https://digital.janeaddams.ramapo.edu/exhibits/show/rediscovering/intro
Dr. Platt is the son of the naturalist Rutherford Platt (1894–1975). He has two grown children and four grand-children. He and his wife Barbara Kirchner live in Northampton, MA.